Retinal Gene Therapy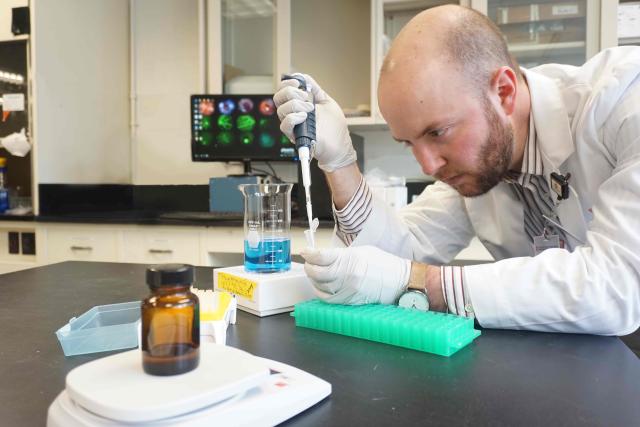 Thomas Mendel, M.D., Ph.D., leads a translational laboratory investigating the development and implementation of gene therapies for patients with inherited retinal diseases. Patients with inherited retinal diseases (IRDs) experience diminished vision in low light or night blindness, loss of color vision, light sensitivity and progressive vision loss due to the degeneration of specific retinal cells. IRDs can affect individuals of all ages and account for 20% of blindness in adults. 
Genetics research is essential for precision-based care to provide earlier diagnosis, improve outcomes, elucidate the genetic causes of disease and determine the best treatments and their timing for each patient. Dr. Mendel provides care to both adults and children affected by these diseases in the Department of Ophthalmology and Visual Sciences at Ohio State and at Nationwide Children's Hospital. 
"We are at the very beginning of an exciting transformation to restore vision by gene therapy. These innovative treatments are possible due to the extensive support and successful research on inherited retinal disease," says Dr. Mendel. 
Genetic Data and Glaucoma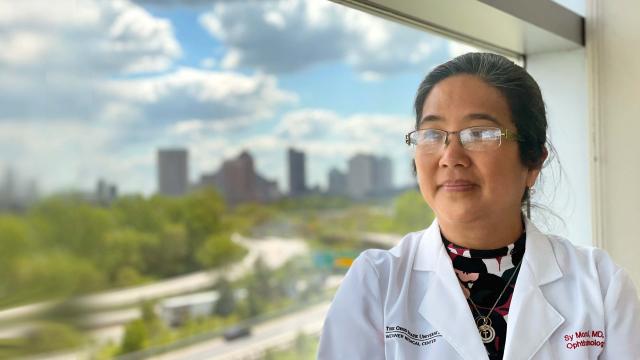 Sayoko Moroi, M.D., Ph.D. is working together with Raymond Gao, Ph.D. to apply genetics toward preventing glaucoma-related blindness. If left untreated glaucoma can cause blindness and, currently, 10% of people with glaucoma who do receive treatment still experience loss of vision. Together they are studying the genetic architecture of eye pressure and are developing genetic risk prediction models for glaucoma. 
Drs. Moroi and Gao are seeking to understand why individual patients respond differently to treatments. They are approaching this question by applying genetic factors of glaucoma and intraocular pressure to the physiology of intraocular pressure known as aqueous humor dynamics. This precision medicine approach aims to shift from "trial-and-error" to individualized treatments based on clinical and genetic factors.  
Together they are passionate about harnessing the power of genetics to decrease glaucoma-related blindness.  
Learn More
Read about other ways the Department of Ophthalmology at OSU is moving vision science forward.